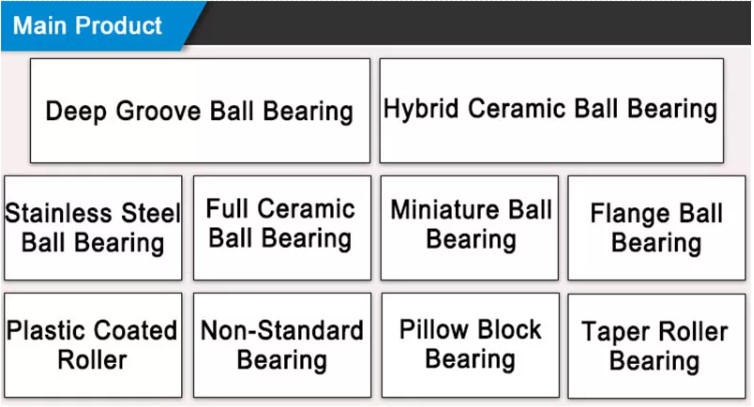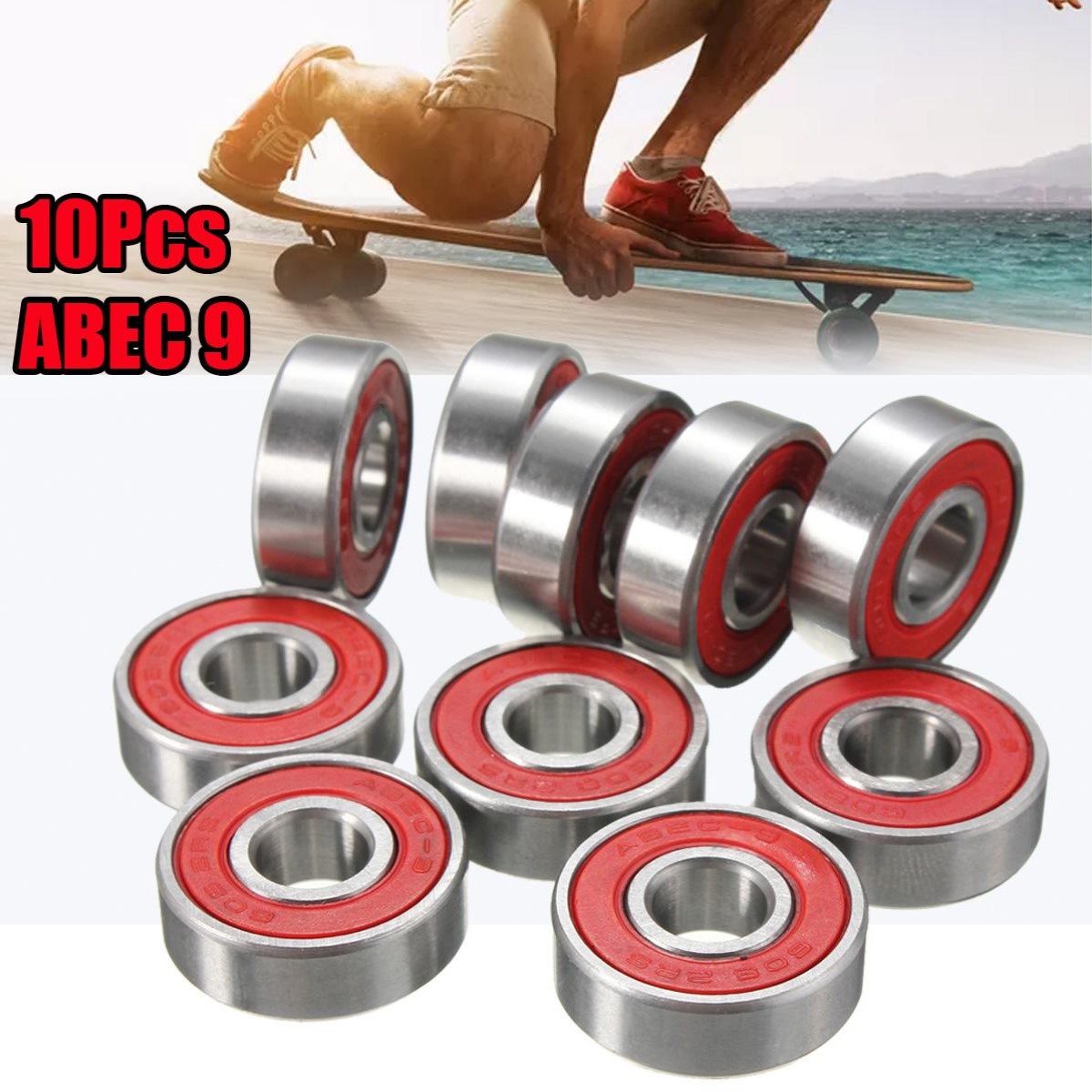 Product Name

608 Natural ZrO2 White hybrid Ceramic Ball Bearing ABEC-11 608C-2RS Skate Scooter Skateboard Wheels Spare Bearings 608RS

Brand

Neutral/ No brand

Model No

608-2RS ABEC-11 bearing

Sizes(mm)

8x22x7mm bearing

Material

Chrome steel rings+ZrO2 ceramic balls

Sealed Type

2RS rubber seals/ ZZ metal shields/Open

Precision

P0, P6/ ABEC-1, ABEC-3

Used

608 Natural ZrO2 White hybrid Ceramic Ball Bearing ABEC-11 608C-2RS Skate Scooter Skateboard Wheels Spare Bearings 608RS, use for all kinds of rolling spplication, skateboard, inline skate, tools, machines, furniture, printer machines, money machins, home appliance,

cabinet, sliding doors, windows....

Packing

10pcs/tube+ carton

Shipping Method

By Air, Sea, Train, Truck, or other DDP Service
608 Natural ZrO2 White hybrid Ceramic Ball Bearing ABEC-11 608C-2RS Skate Scooter Skateboard Wheels Spare Bearings 608RS
608 Natural ZrO2 White hybrid Ceramic Ball Bearing ABEC-11 608C-2RS Skate Scooter Skateboard Wheels Spare Bearings 608RSBearings bore 8mm, outer diameter 22mm, width 7mm, it made of chrome steel material, widely use for skateboard, scooter, inline skate.... this list 608-2RS abec-11 bearing 8X22X7mm deep groove ball bearing offers high quality, high speed, low noise, and protect the ball from dust by the shields. it made of chrome steel rings with ZrO2 white ceramic balls.
60 series bearings small size bearing from 602zz 603zz 604zz 605zz 606zz 607zz 608zz 609zz 6000zz 6001zz 6002zz 6003zz 6004zz 6005zz 6006zz 6007zz 6008zz 6009zz 6010zz 6011zz 6012zz 6013zz, also have rubber sealed ball bearings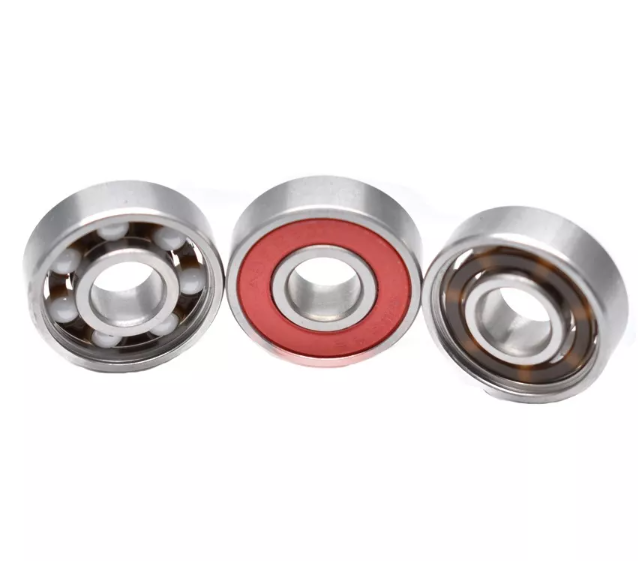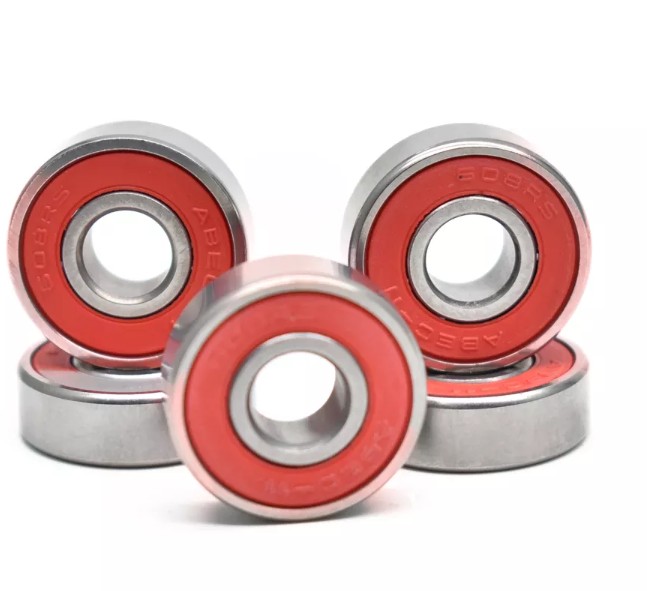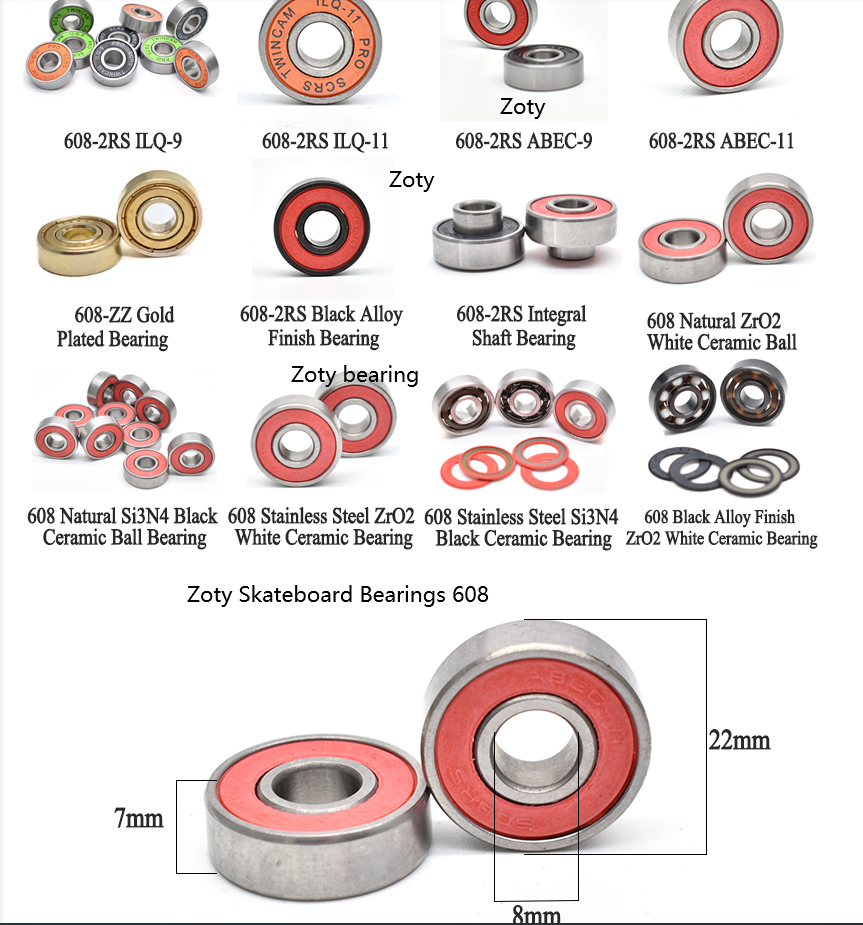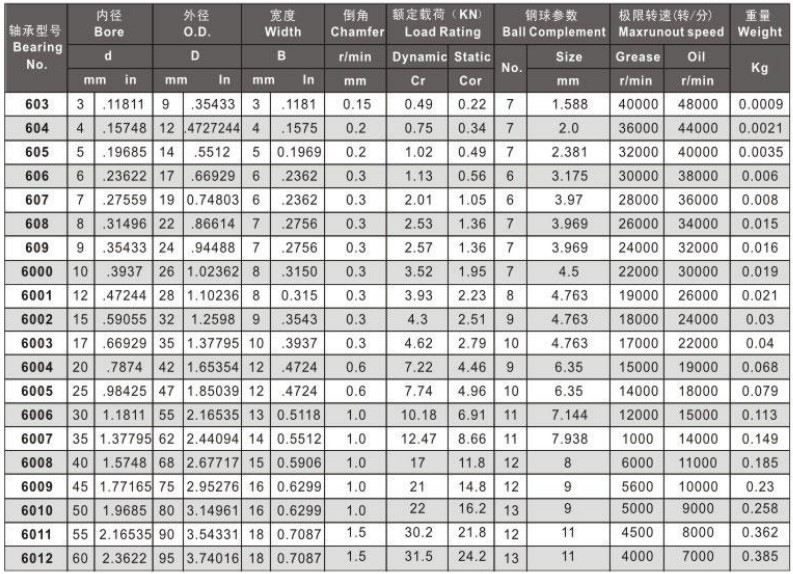 Single row deep Groove Ball Bearings offer multiple options that serve a wide range of applications. The 'groove' is the depth of the raceway into which the balls fit, they typically consist of an Inner Ring, Outer Ring, Balls and Cage. Variants are available with Steel Shields, Rubber Seals (Contact/Non-Contact type), Snap-ring Grooves with Snap-rings, and a variety of Cage types.
These Bearings are designed for radial, axial, and also composite load applications, purpose of deep groove precision ball bearings is to reduce rotational friction and support radial and axial loads.Deep Groove Ball Bearings offer:
·Uni or bi-directional load carrying capability
·Very high-speed rotation
·Very good running accuracy
·Low noise and low friction torque