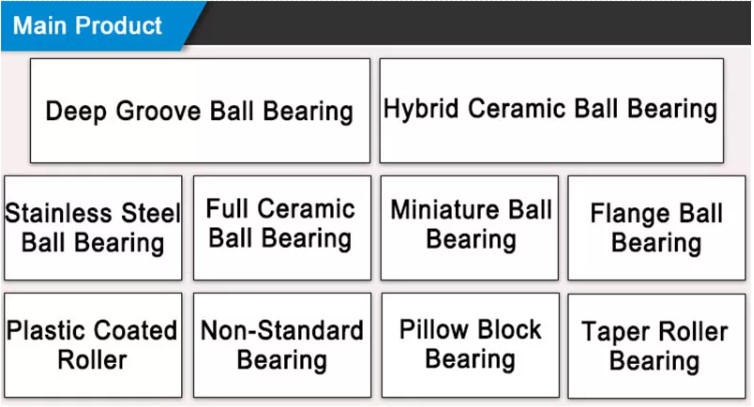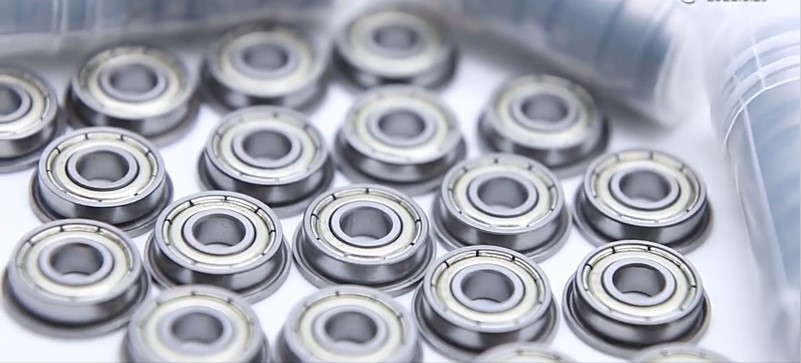 Product Name

F634 F634ZZ F634Z F634-2Z F634zz Mini Metal Double Shielded Flanged Ball Bearings 4x16x5mm

Brand

Neutral/ No brand

Model No

F634ZZ

Sizes(mm)

4x16x5mm flanged bearing

Material

Chrome steel, 52100 bearing steel/ 100Cr6

Sealed Type

2RS rubber seals/ ZZ metal shields/Open

Precision

P0, P6/ ABEC-1, ABEC-3

Used

F634 F634ZZ F634Z F634-2Z F634zz Mini Metal Double Shielded Flanged Ball Bearings 4x16x5mm, use for all kinds of rolling spplication, jewelry, watch,tools, machines, rc model, rc car, rc wheel,furniture, printer machines, money machins, home appliance,

cabinet, sliding doors, windows....

Packing

10pcs/tube+ carton

Shipping Method

By Air, Sea, Train, Truck, or other DDP Service
F634 F634ZZ F634Z F634-2Z F634zz Mini Metal Double Shielded Flanged Ball Bearings 4x16x5mm
F634ZZ f6300 series flanged deep groove ball bearings inner bore 4mm, outer diameter 16mm, width 5mm, it made of chrome steel material flanged rings , widely use for rolling systems, furniture, sliding door window, tools, machines.... this list F634ZZflanged bearing ade in chrome steel 52100, with very low friction coefficient and excellent smoothness, thanks to high-performance grease present 4mm x 16mm x 5mm.
Miniature flanged bearing from MF52ZZ, MF63ZZ MF74 MF74ZZ MF85, MF85ZZ, MF104, MF104ZZ MF105 MF105ZZ MF106, MF106ZZ, MF115 MF115ZZ MF117 MF117ZZ MF128ZZ, MF128 MF148 MF148ZZ MF116ZZ, MF126 MF126Z MF125ZZ ... also available rubber seals.
F6300 series flange bearing from F634ZZ, F635ZZ, F636ZZ,F638ZZ, F6300ZZ, F6301ZZ, F6302ZZ, F6303ZZ, F6304ZZ, F6305ZZ, F6306ZZ, F6307ZZ, F6308ZZ, F6309ZZ....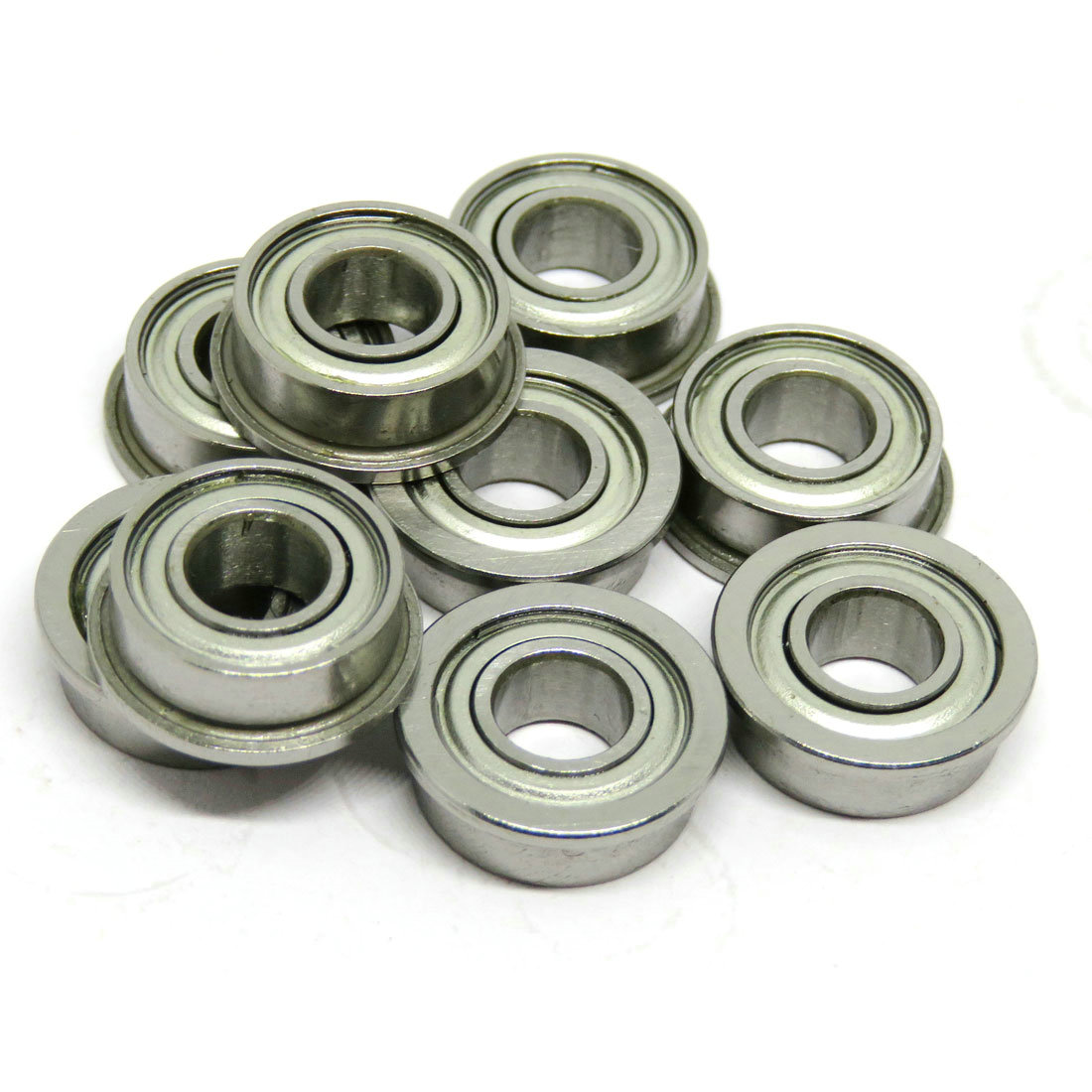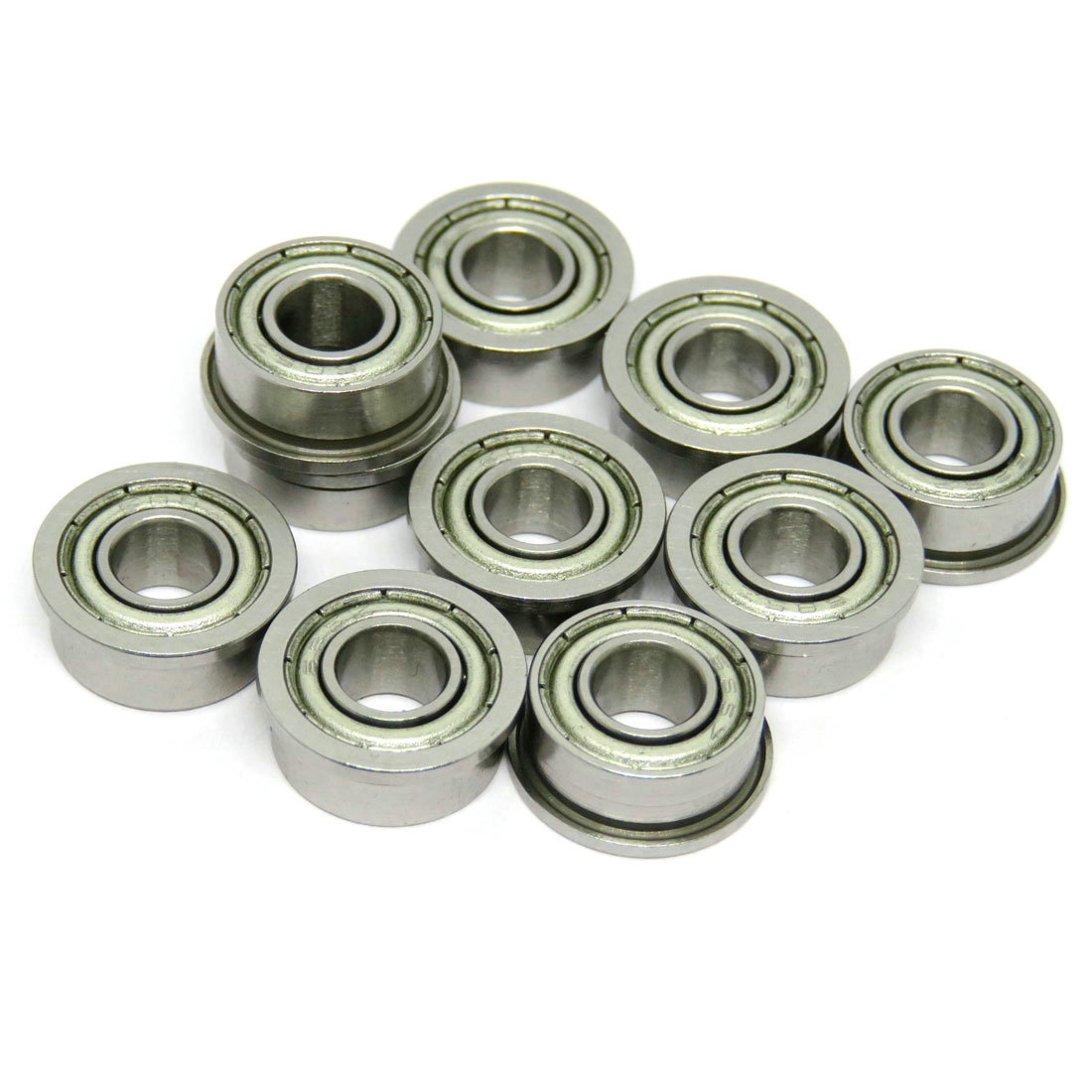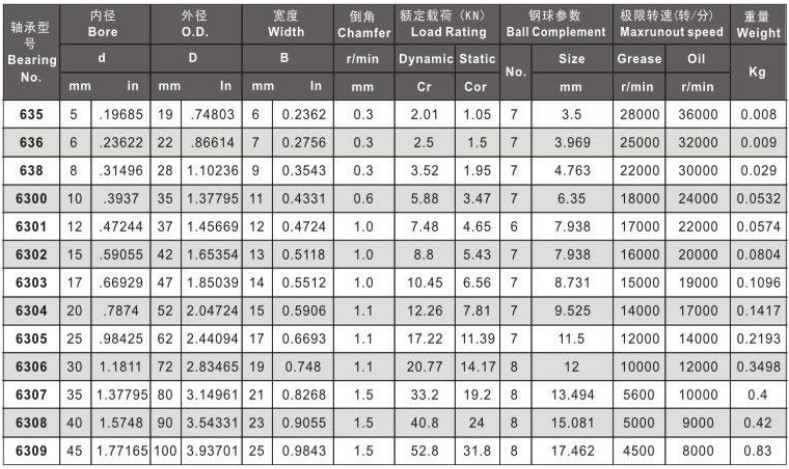 Flanged ball bearings are available open, shielded or sealed.Deep groove radial flanged miniature bearings can withstand heavy radial loads and moderate thrust loads in both directions. Flanged miniature ball bearings have an outer ring flange to facilitate location in a housing.
Flange Bearings have several different types and they are engineered to meet specific requirements of the application or situation. Different types of these Bearings come with different design, cages, load capacities as well as different performance. These Bearings are designed to mount ball bearing with high precision and performance, because these Bearings are highly sturdy, water resistant and dirt resistance, they are suitable for providing mounting for other apparatuses with rotary or linear motion.
APPLICATION:
These Bearings are used in several different industries and machines, they are widely used in automation, machine construction, agricultural machines, food industry, conveyor technology and industry as well as other industries that need high carrying capacity.
Zoty bearing supply RC ball bearing set, hybrid ceramic bearing, stainless steel ball bearing , flanged bearings, one way bearing... widely used for RC models, racing, trucks, boat, cars..