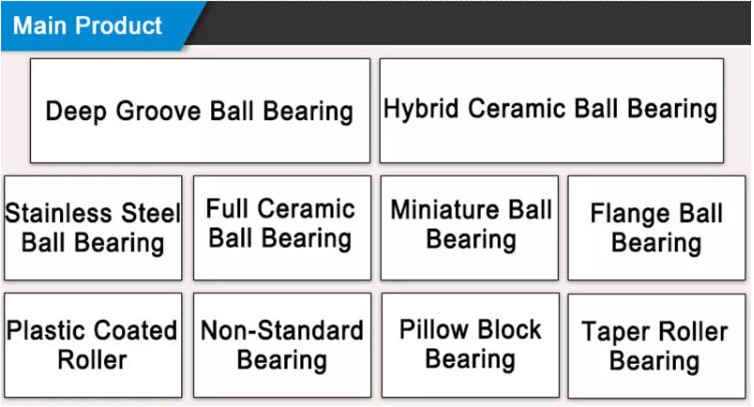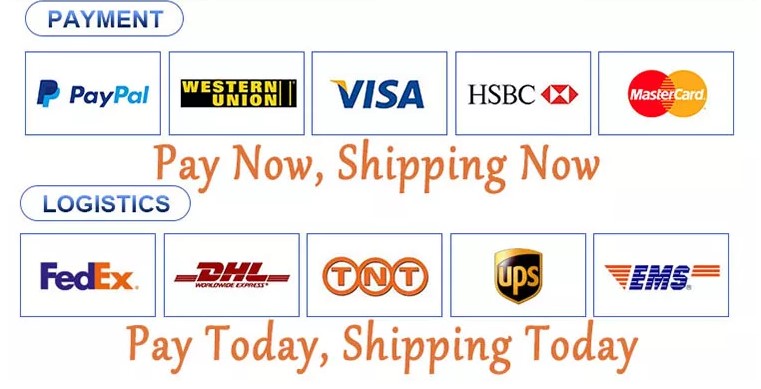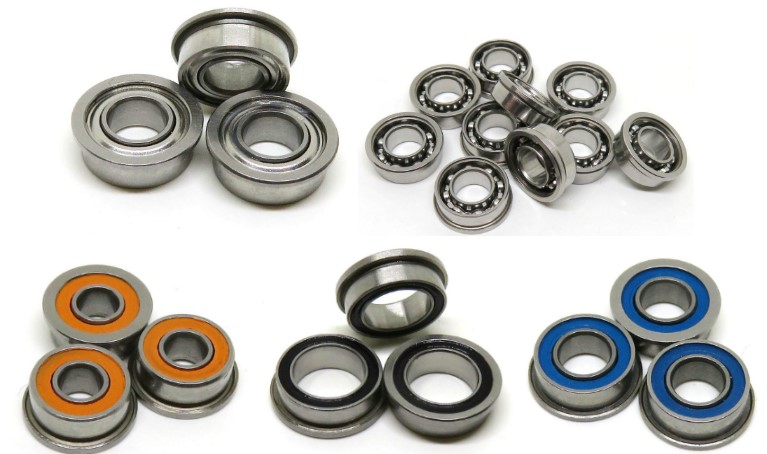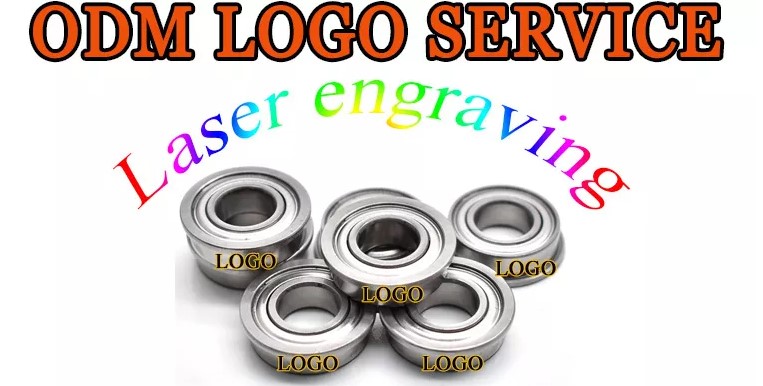 Product Name

8x16x5mm SF688C-ZZ SF688C ZZ Ceramic Flanged Stainless Steel Shielded Bearing Mini Hybrid Flange Bearing

Brand

Neutral

Model No

SMF688C-ZZ

Sizes(mm)

8x16x5mm

Material

AISI440C stainless steel flanged rings+Si3n4 ceramic balls

Sealed Type

Open/ZZ steel shields/2RS Rubber seals

Precision

P5, P6

Clearance

C0, C2, C3, C4

Used

Hybrid flange ball bearing SMF63C-ZZ 3x6x2.5mm SMF63C stainless steel race ceramic balls mini flanged bearings

, widely use for high speed applications, Fishing reels, RC car, rc model, rc part, bushless motor, machines...

Packing

10pcs/tube+poly-bag+ carton

Shipping Method

By Air, Sea, Train, Truck, or other DDP Service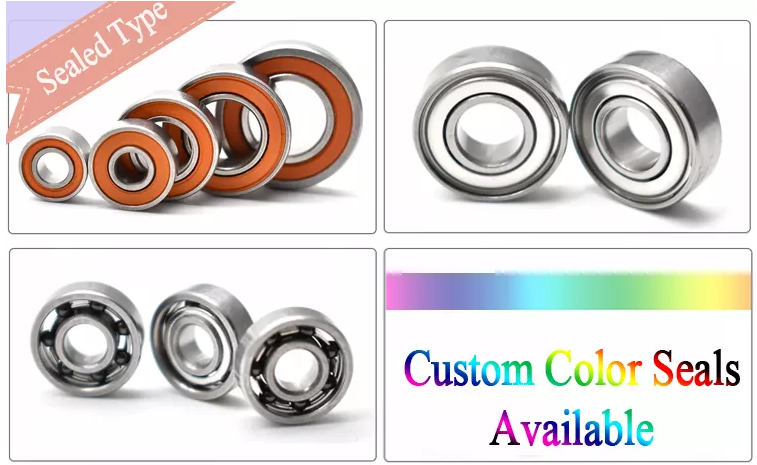 Zoty Hybrid ceramic flange ball bearings have ceramic balls, with stainless steel flanged races and retainers. Ceramic hybrids are lighter, sustaining higher operating temperatures than traditional bearings. The flange is just another option given to the design engineer by the bearing manufacturer. A flange is an extension, or a lip, on the outer ring of the bearing, designed to aid the mounting and positioning of a bearing in a delicate or problematic application.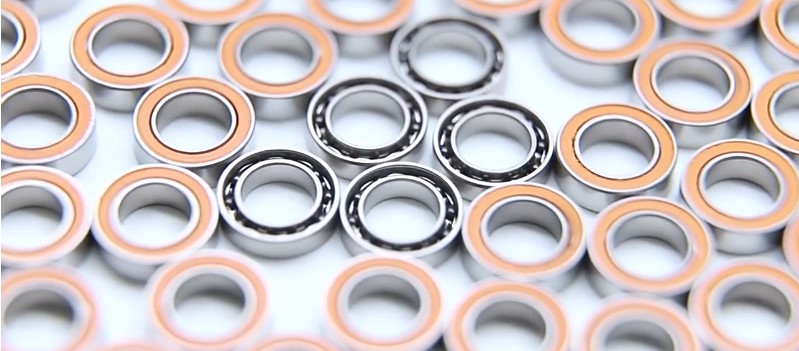 Our highly polished 440C stainless steel raw material construction with Si3N4 Silicon nitride bceramic balls, and proprietary precision inner tolerances is combined with our 100% synthetic lightweight Made in China which is super slippery and bonds to the bearing surfaces resulting in a very fast spinning bearing. Also very suitable for high speed, wet applications.Faster means you can cast your items farther and quicker.
8x16x5mm SF688C-ZZ SF688C ZZ Ceramic Flanged Stainless Steel Shielded Bearing Mini Hybrid Flange Bearing
Stainless steel flanged rings, black Si3N4 ceramic balls, all size in stock, same day delivery, please feel free to contact with ZOTY.
SMF688C ZZ steel shields flanged ceramic ball bearing size inner bore 8 mm, outer diameter 16 mm, width 5 mm. its Metric Flanged Ball Bearings small size hybrid flange ceramic balls bearings.used in a range of applications from Biotech to Food processing, RC Helicopters, RC Planes, RC Trucks, RC Cars, RC models, Tools...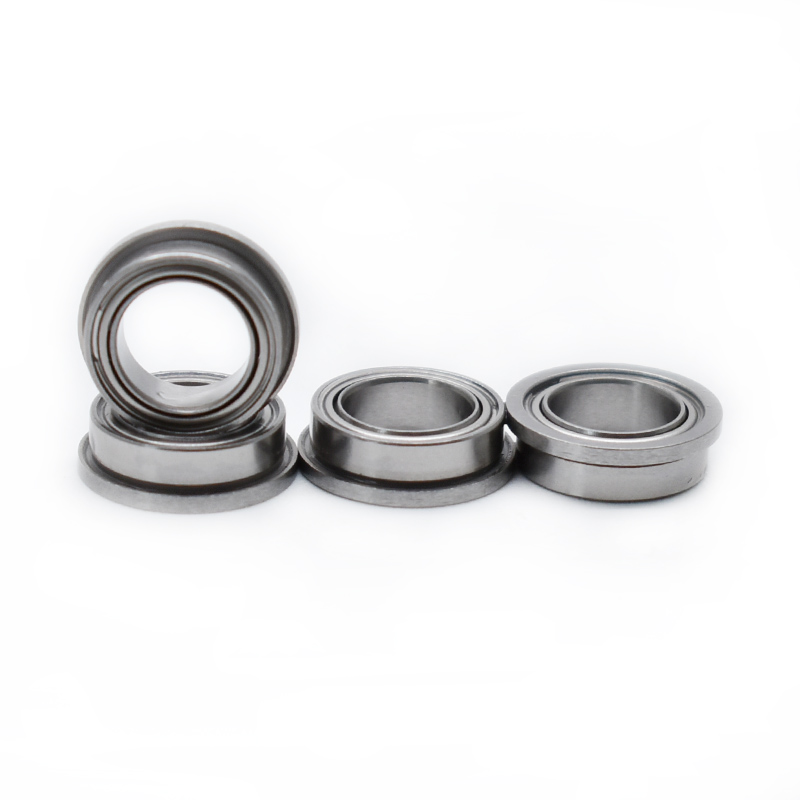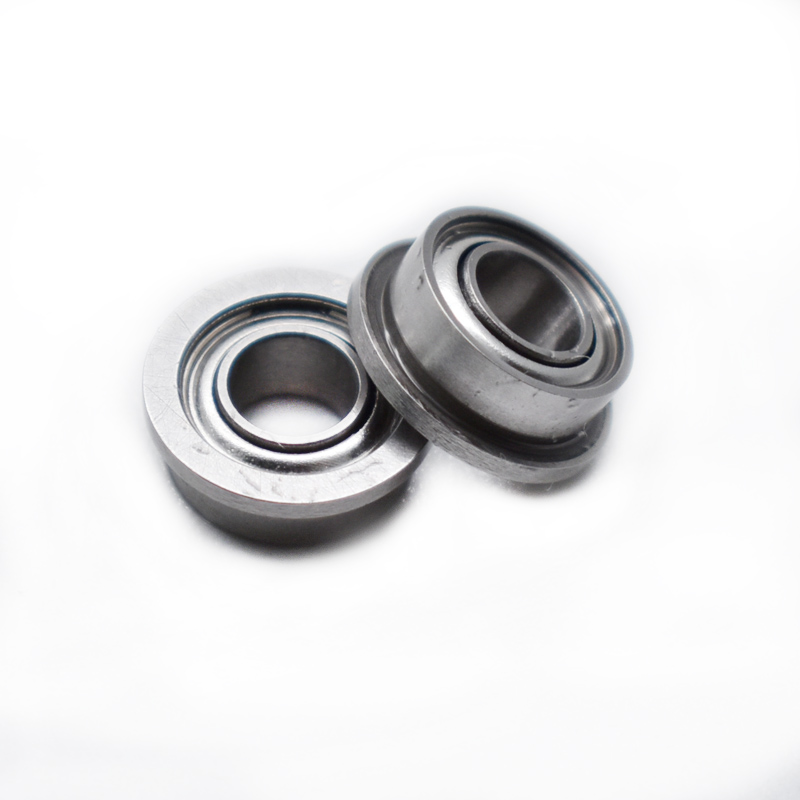 Flanged Hybrid Ceramic Ball Bearing Features:
1. AISI440C stainless steel rings with flanged
2. AISI304 stainless steel cage
3. Si3N4 ceramic balls
4. Dry lube/ AF2 Oil
5. Orange rubber seals/ZZ metal shields/ Open
6. High speed, durable, long working life
7. ABEC-7/ ABEC-9 grade

RC car high speed ceramic bearing popular sizes as following, all in stock ready to ship:
Ball Bearing bore 2mm: 2x5x2mm, 2x5x2.5mm, 2x6x2.5mm, 2.5x6x...
Ball Bearing bore 3mm: 3x6x2mm, 3x6x2.5mm, 3x7x3mm, 3x8x2.5mm, 3x8x3mm, 3x8x4mm, 3x10x4mm, 3x11x4mm
Ball Bearing bore 4mm: 4x7x2mm 4x7x2.5mm, 4x8x2mm, 4x8x3mm, 4x9x4mm, 4x10x4mm, 4x11x4mm,4x13x5mm
Ball Bearing bore 5mm: 5x8x2mm, 5x8x2.5mm, 5x9x3mm, 5x10x3mm, 5x10x4mm, 5x11x3mm, 5x11x4mm, 5x13x4mm
Ball Bearing bore 6mm: 6x10x2.5mm, 6x10x2.5mm, 6x10x3mm, 6x12x4mm, 6x13x3.5mm, 6x13x5mm, 6x15x5mm, 6x19x6mm
Ball Bearing bore 7mm:7x11x3mm, 7x14x3.5mm, 7x14x5mm, 7x17x5mm
Ball Bearing bore 8mm: 8x12x2.5mm, 8x12x3.5mm,8x14x4mm, 8x16x5mm
Ball Bearing bore 9mm: 9x17x5mm, 9x20x5mm
Ball Bearing bore 10mm: 10x15x4mm, 10x19x5mm, 10x20x5mm
Ball Bearing bore 12mm: 12x18x4mm
Ball Bearing bore 15mm: 15x21x5mm....
Inch/imperial sizes ball bearing : SR133C-ZZ 3/32 x 3/16 x 3/32, SR144C-ZZ 1/8"x1/4"x7/64", SR2C-ZZ 1/8" x 3/8" x 5/32, SR2-5C-ZZ 1/8" x 5/16" x 9/64", SR156C-ZZ 3/16" x 5/16" x 1/8, SR166C-ZZ 3/16 x 3/8 x 1/8, SR168C-ZZ 1/4"x3/8"x1/8..
Flanged hybrid ceramic ball bearings: SMF63C 3x6x2mm, SMF63C-ZZ 3x6x2.5mm, SMF83C-ZZ 3x8x3mm, SMF105C-ZZ 5x10x4mm, SFR2-5C-ZZ 1/8" x 5/16" x 9/64", SFR144C-ZZ 1/8"x1/4"x7/64", SFR168C-ZZ 1/4"x3/8"x1/8, SFR166C-ZZ 3/16 x 3/8 x 1/8, SFR156C-ZZ 3/16" x 5/16" x 1/8,SFR133C-ZZ 3/32 x 3/16 x 3/32, SF695C-ZZ 5x13x4mm, SF688C-ZZ 8x16x5mm, SF6700C-ZZ 10x15x4mm...