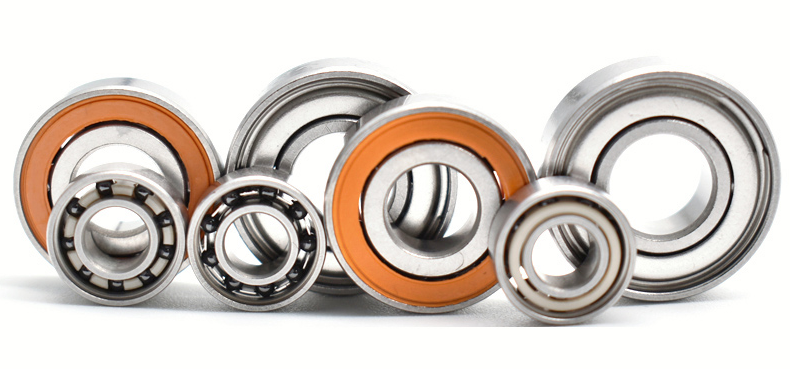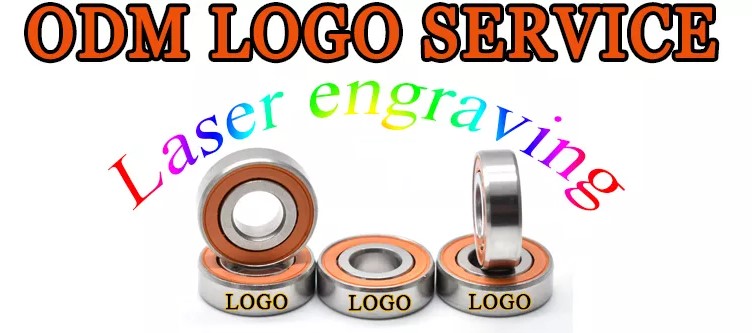 Product Name

S188C-orange-sealed-bearing-r188-hybrid-bearing-sealed

6.35x12.7x4.762mm

Brand

Neutral

Model No

S188C-2OS 6.35x12.7x4.762mm

Sizes(mm)

6.35x12.7x4.762mm

Material

AISI440C stainless steel+Si3n4 ceramic balls

Sealed Type

2RS rubber seals/ ZZ metal shields/Open

Precision

P5, P6

Clearance

C0, C2, C3, C4

Used

S188C-orange-sealed-bearing-r188-hybrid-bearing-sealed

6.35x12.7x4.762mm

Packing

10pcs/tube+poly-bag+ carton

Shipping Method

By Air, Sea, Train, Truck, or other DDP Service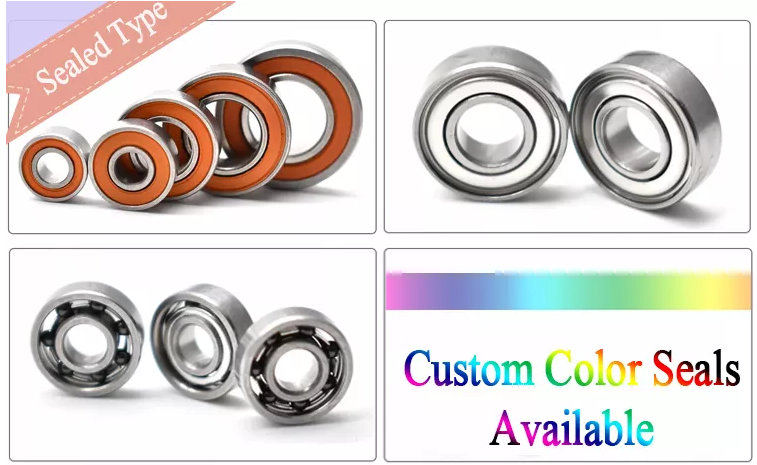 Zoty bearing factory one of advantage high grade hybrid ceramic bearing use for fishing reels, It perfect fit for famous brands like Okuma, Abu, Daiwa, Shimano...reels. whether you are a competitive or leisure fisherman, or do reel repair maintenance service, you have to know that the main purpose of ball bearings is to reduce friction, create ease of motion, and increase speed when fishing. Together, this essentially means that ball bearings make your fishing reel easier to use and more effective.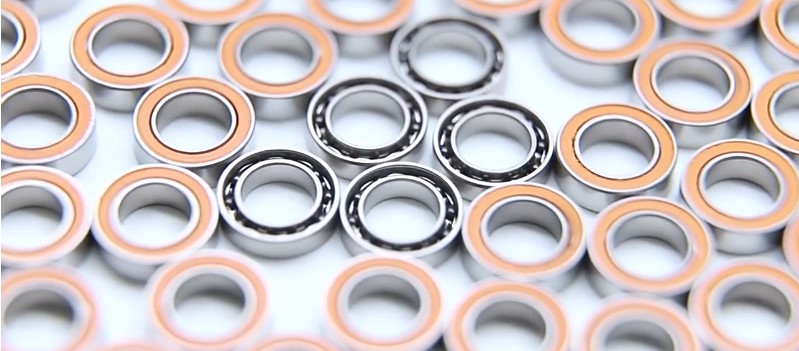 With ceramic balls will be run in high speed,lube some light oil will reduce the noise, durable and easy to remaintance, orange seals is most common color, we do accept customised any color seals. Zoty bearing almost of sizes in stock no MOQ request, same day delivery.
Our highly polished stainless steel raw material construction with Si3N4 silicon nitride ceramic balls, and proprietary precision inner tolerances is combined with our 100% synthetic lightweight Made in China which is super slippery and bonds to the bearing surfaces resulting in a very fast spinning bearing and reel. Also very suitable for fishing reels and wet applications.Faster means you can cast your reel farther and quicker.The bottom linebuy a fishing reel with enough quality bearings that will perform well and be reliable; maintain it well…and go fishing.
S188C-2OS 6.35x12.7x4.762mm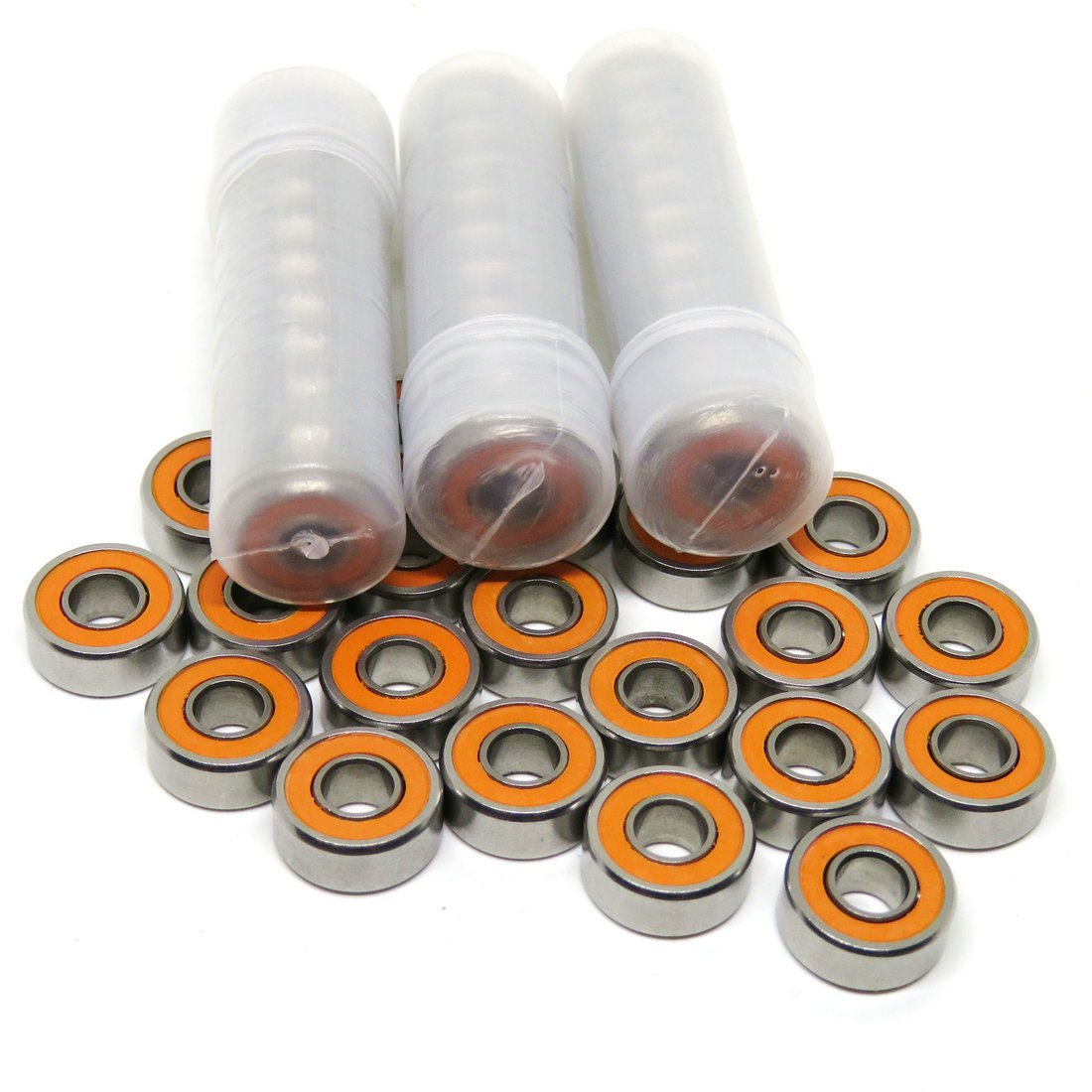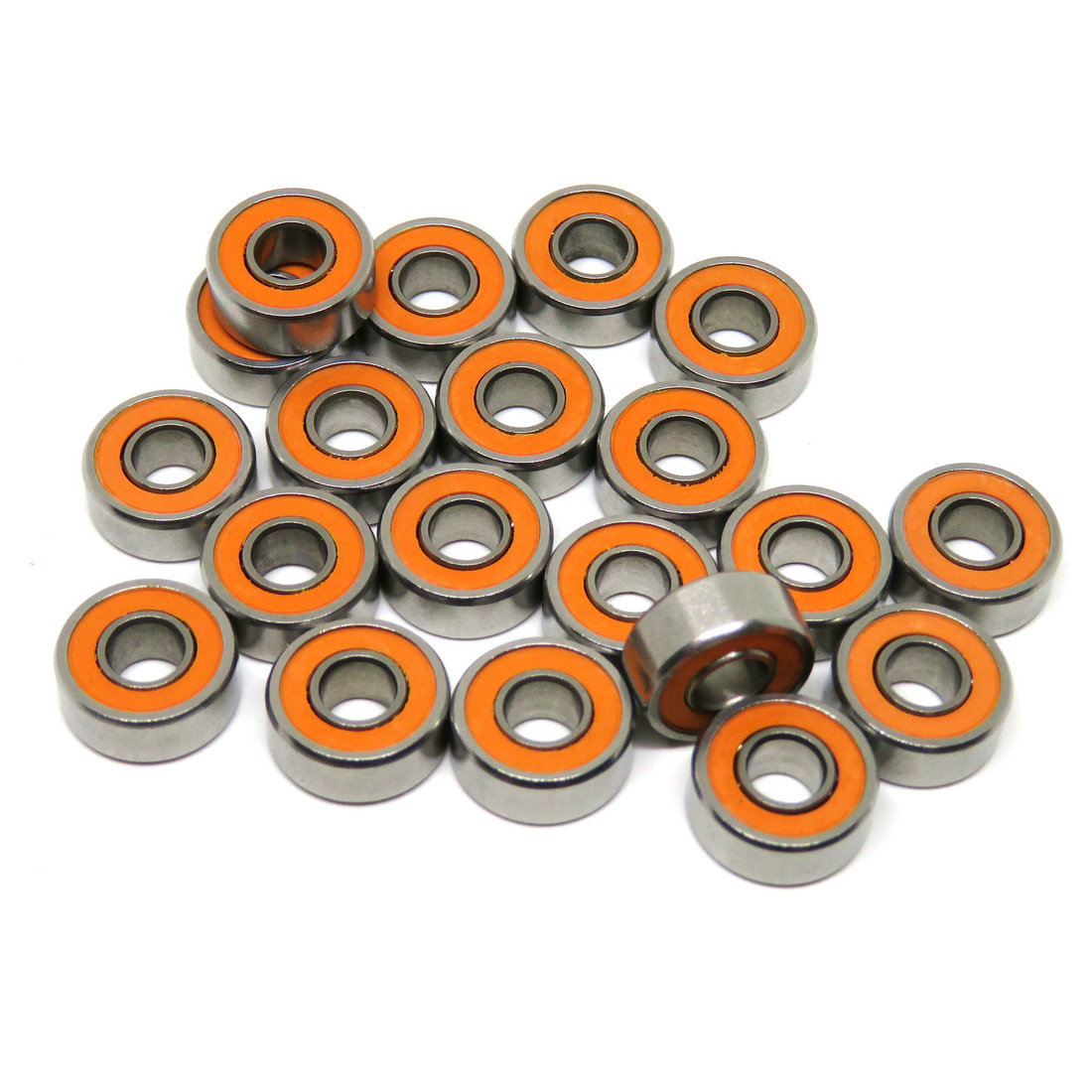 Hybrid Ceramic Bearing features:
1. AISI440C stainless steel rings
2. AISI304 stainless steel cage
3. Si3N4 ceramic balls
4. Dry lube/ AF2 Oil
5. Orange rubber seals/ZZ metal shields/ Open
6. High speed, durable, long working life
7. ABEC-7/ ABEC-9 grade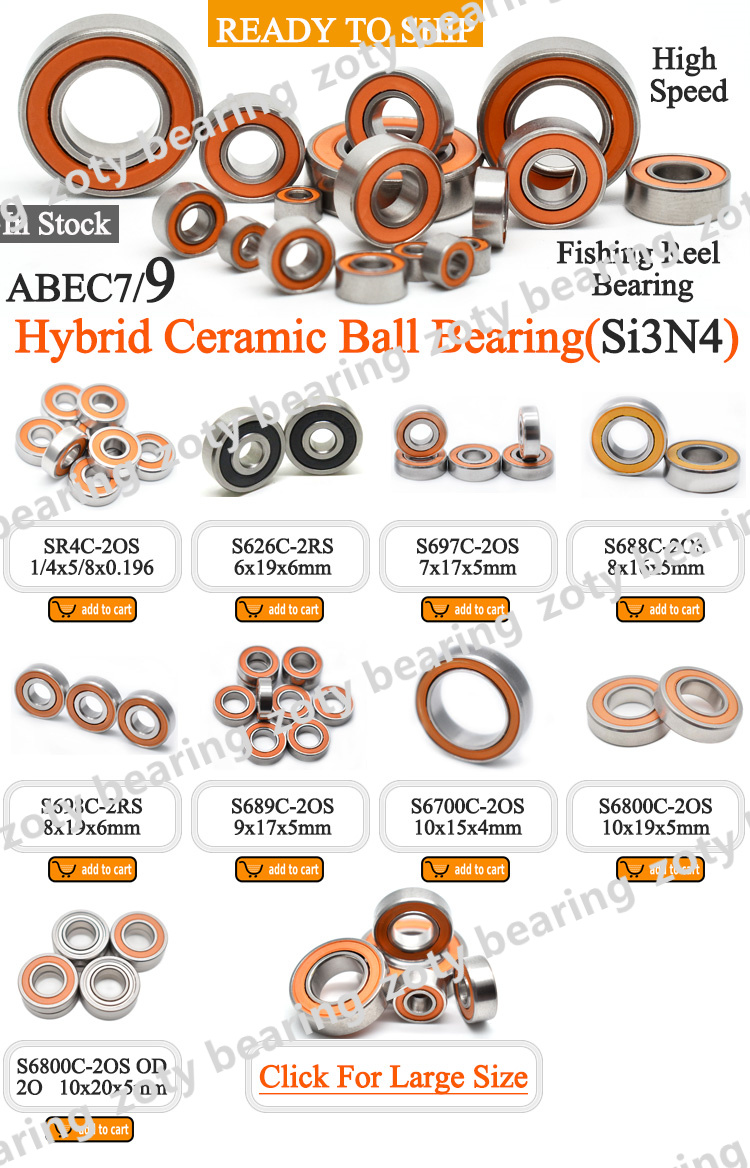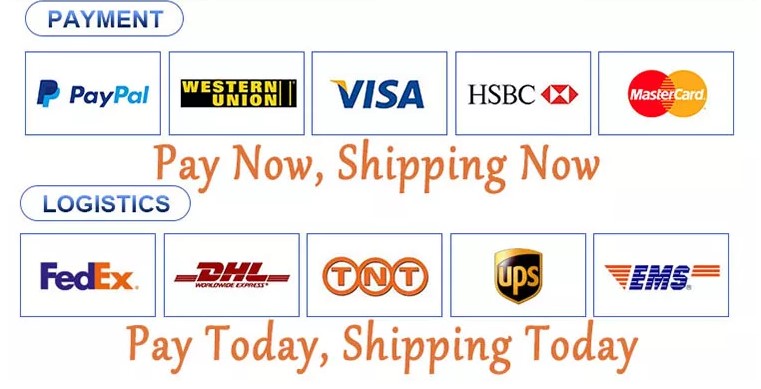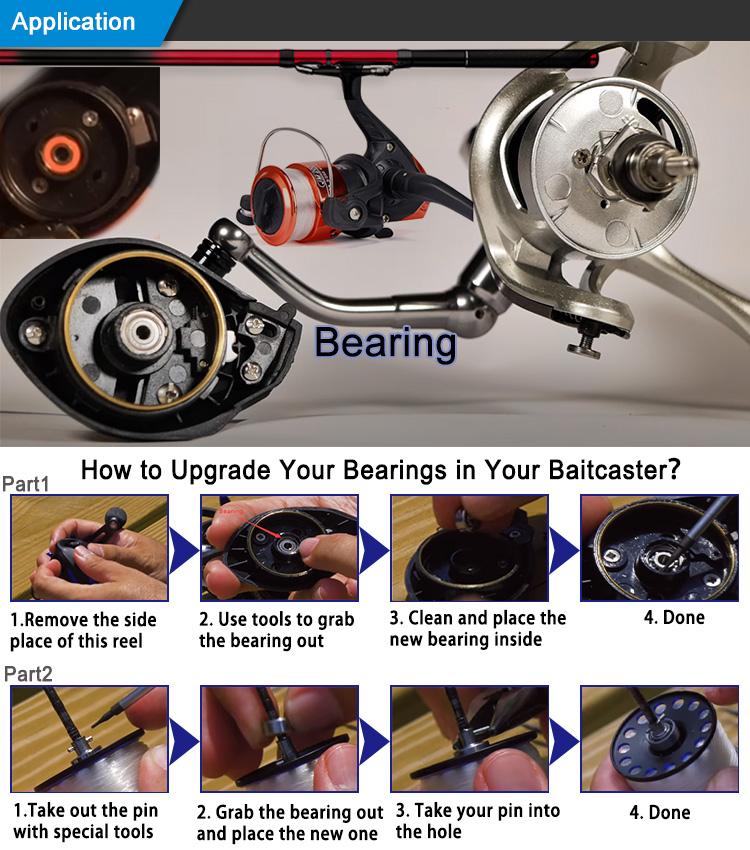 Related Fishing Reel tools: