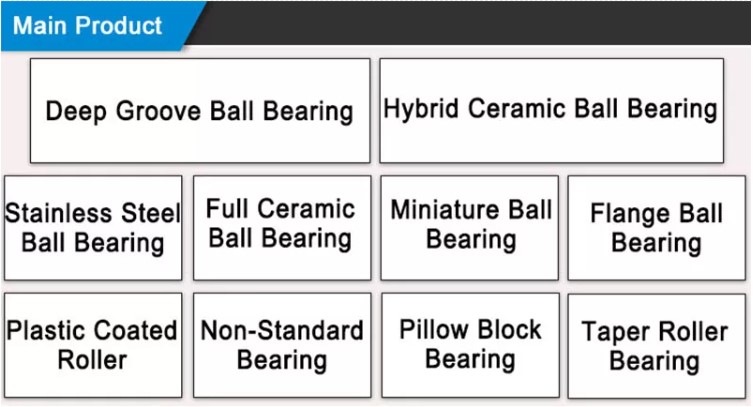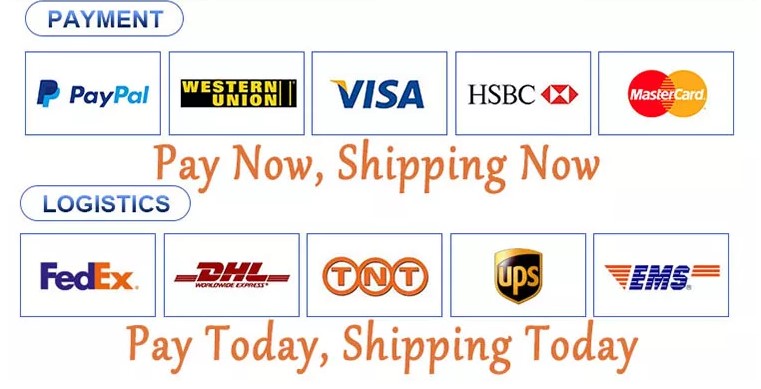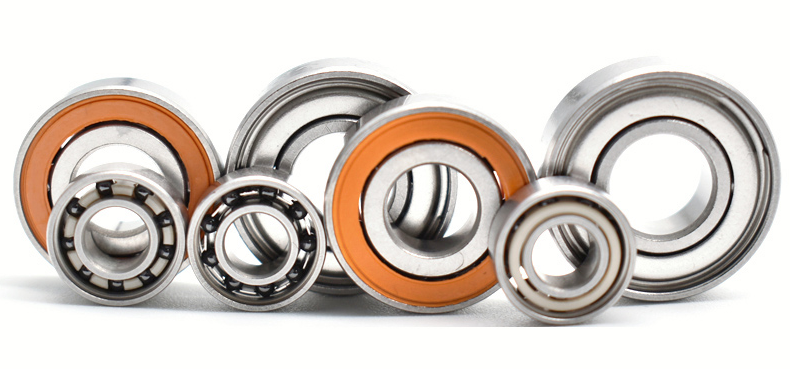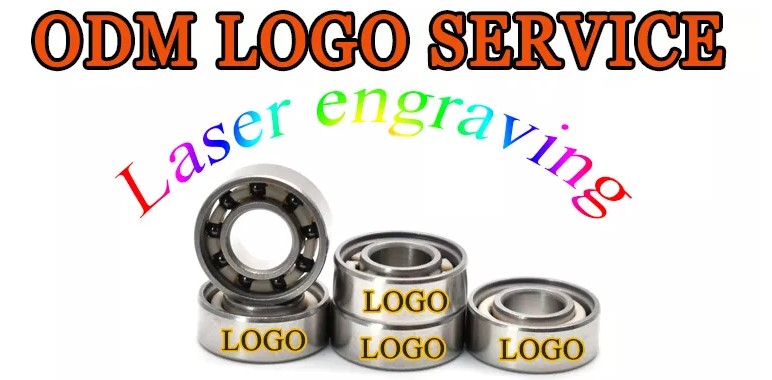 Product Name

Peek Cage Bearing Si3n4 Bearing S623C 3x10x4mm Hybrid Ceramic Ball Bearing abec 9 high quality fishing reel bearing

Brand

Neutral

Model No

S623C-UG-PEEK

Sizes(mm)

3X10X4mm

Material

AISI440C stainless steel+Si3n4 ceramic balls+PEEK cage

Sealed Type

Open/ Single sealed

Precision

P5, P6

Clearance

C0, C2, C3, C4

Used

Peek Cage Bearing Si3n4 Bearing S623C 3x10x4mm Hybrid Ceramic Ball Bearing abec 9 high quality fishing reel bearing, Baitcast Reels, Fly reels,

Hose Reel, Cord Reel & Cable Reel,, High speed machines, rc

Packing

10pcs/tube+poly-bag+ carton

Shipping Method

By Air, Sea, Train, Truck, or other DDP Service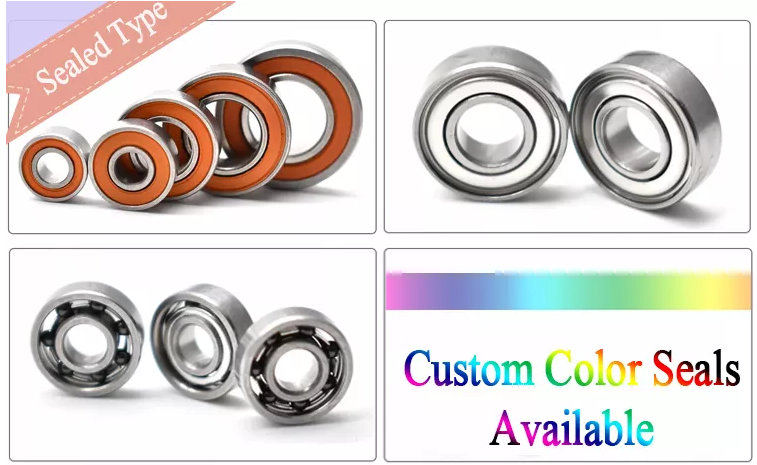 PEEK cage hybrid ceramic bearing – the high performance cage material, and a special engineering plastic, because of the limitations of general engineering plastics, for some special applications (high temperature resistance, durable, acid and alkali corrosion resistance, chemical resistance....)
PEEK bearing material cage hybrid ceramic miniature ball bearing as an important machine parts, metal bearings because of its unmatched superior performance, high temperature, super-strength materials in the new world dominate.
PEEK bearing material cage hybrid ceramic miniature ball bearing is Widely used in medical equipment, cryogenic engineering, optical instrument, high-speed machine, high-speed electric machinery, printing machinery, food processing machiner.
With ceramic balls will be run in high speed,lube some light oil will reduce the noise, durable and easy to remaintance, orange seals is most common color, we do accept customised any color seals. Zoty bearing almost of sizes in stock no MOQ request, same day delivery.
Peek Cage Bearing Si3n4 Bearing S623C 3x10x4mm Hybrid Ceramic Ball Bearing abec 9 high quality fishing reel bearing, real photoes
S623C-UG-PEEK ceramic bearing inner bore 3mm, outer diameter 10mm, width 4mm, high temperature PEEK cage, 7pcs Si3N4 ceramic balls, high speed.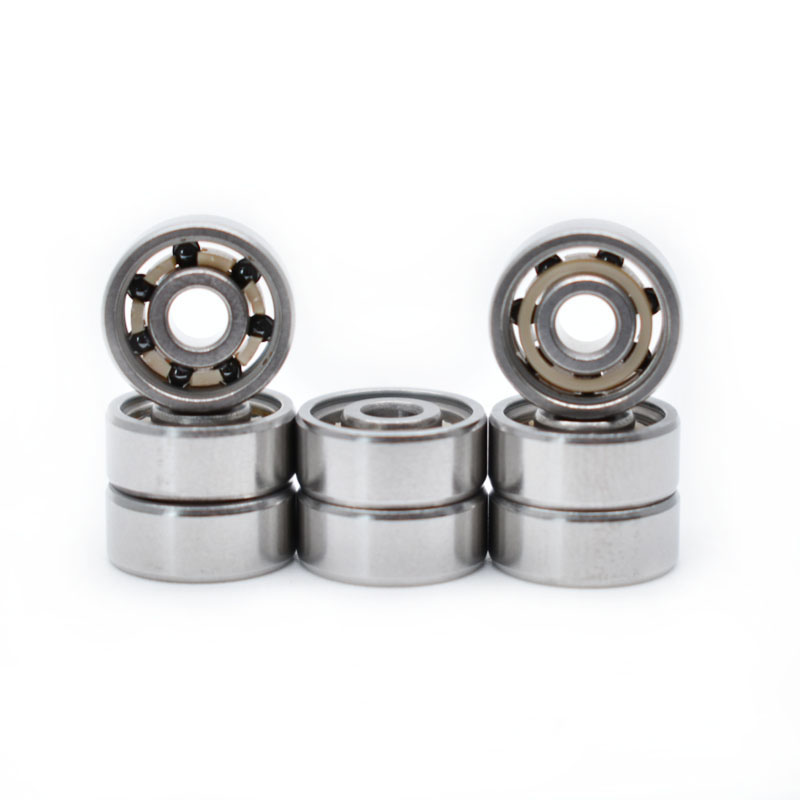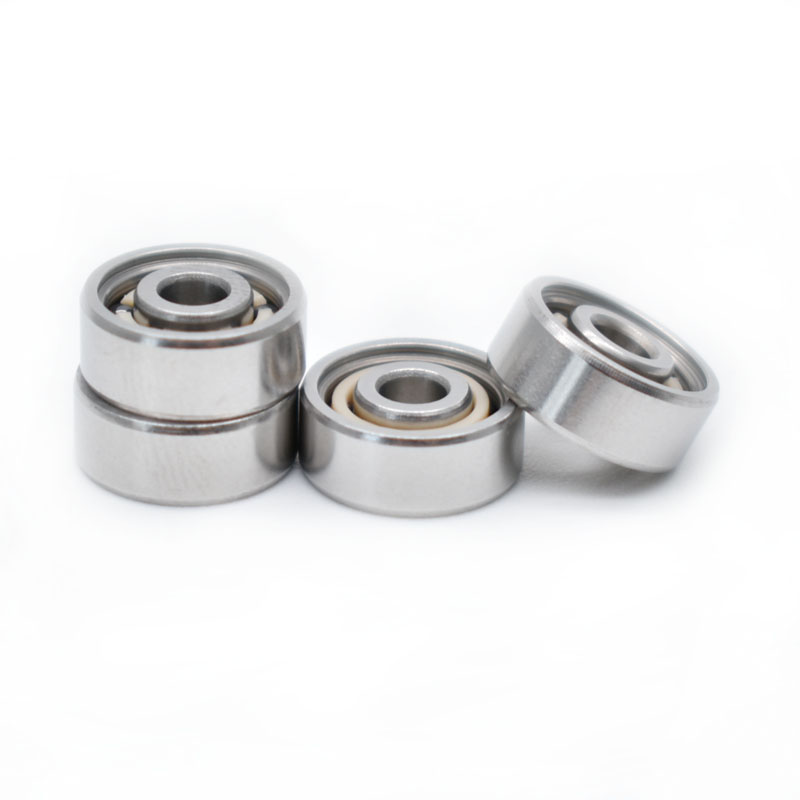 PEEK Cage Hybrid Ceramic Bearing features:
1. AISI440C stainless steel rings
2. PEEK cage
3. Si3N4 ceramic balls
4. Dry lube/ AF2 Oil
5. Open/ Single sealed
6. High speed, durable, long working life
7. ABEC-7/ ABEC-9 grade
PEEK cage hybrid ceramic bearing stocked sizes: 3x8x4mm, 3x10x4mm,4x10x4mm, 5x9x3mm, 5x10x4mm, 5x11x4mm
Fishing reel ceramic bearing popular sizes as following:
Ball Bearing bore 2mm: 2x5x2mm, 2x5x2.5mm, 2x6x2.5mm, 2.5x6x...
Ball Bearing bore 3mm: 3x6x2mm, 3x6x2.5mm, 3x7x3mm, 3x8x2.5mm, 3x8x3mm, 3x8x4mm, 3x10x4mm, 3x11x4mm
Ball Bearing bore 4mm: 4x7x2mm 4x7x2.5mm, 4x8x2mm, 4x8x3mm,4x10x4mm, 4x11x4mm,4x13x5mm
Ball Bearing bore 5mm: 5x8x2mm, 5x8x2.5mm, 5x9x3mm, 5x10x3mm, 5x10x4mm, 5x11x3mm, 5x11x4mm, 5x13x4mm
Ball Bearing bore 6mm: 6x10x2.5mm, 6x10x2.5mm, 6x10x3mm, 6x12x4mm, 6x13x5mm, 6x15x5mm, 6x19x6mm
Ball Bearing bore 7mm:7x11x3mm, 7x14x3.5mm, 7x14x5mm, 7x17x5mm
Ball Bearing bore 8mm: 8x12x2.5mm, 8x12x3.5mm,8x14x4mm, 8x16x5mm
Ball Bearing bore 9mm: 9x17x5mm, 9x20x5mm
Ball Bearing bore 10mm: 10x15x4mm, 10x19x5mm, 10x20x5mm
Ball Bearing bore 12mm: 12x18x4mm
Ball Bearing bore 15mm: 15x21x5mm....
Inch/imperial sizes ball bearing : SR2C-2OS 1/8" x 3/8" x 5/32, SR156C-2OS 3/16" x 5/16" x 1/8, SR166C-2OS 3/16 x 3/8 x 1/8, SR168C-2OS 1/4"x3/8"x1/8..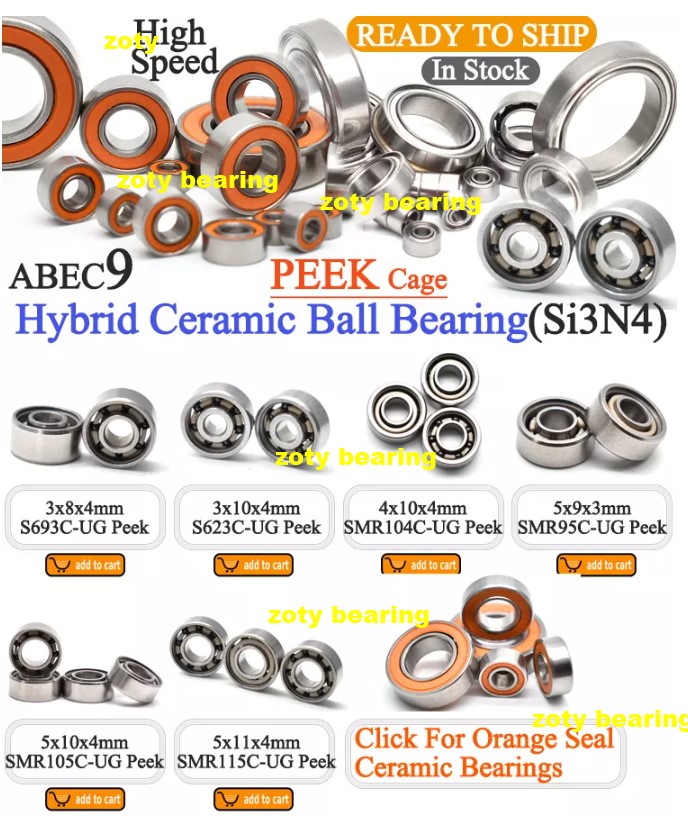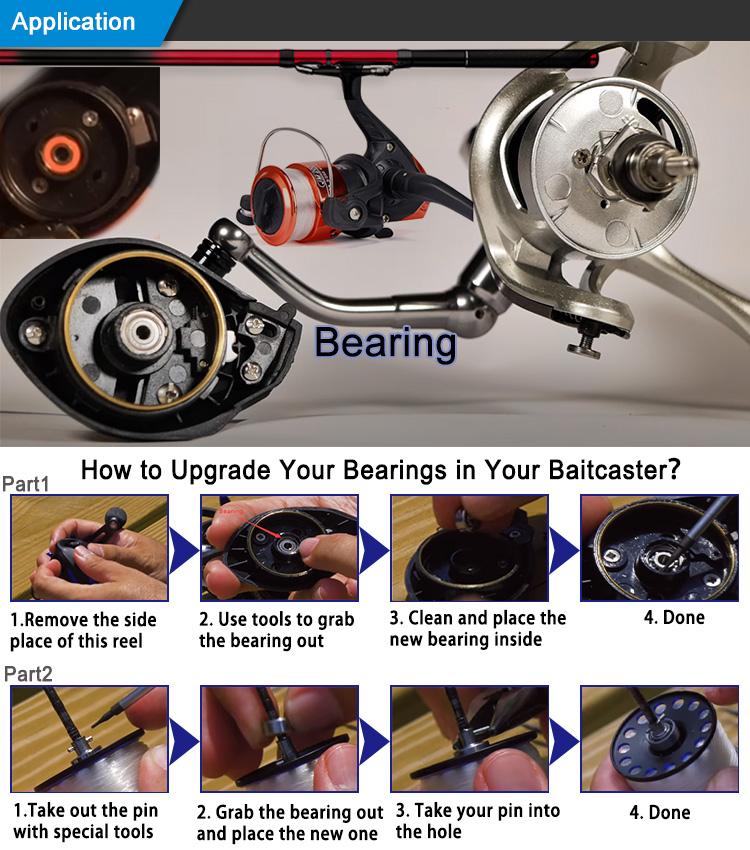 Related Fishing Reel tools: