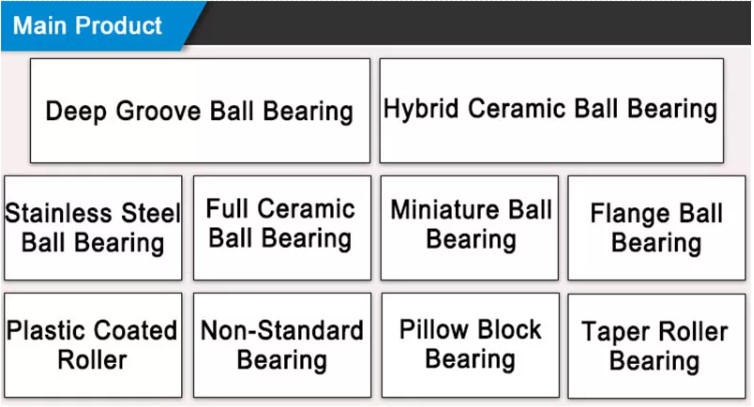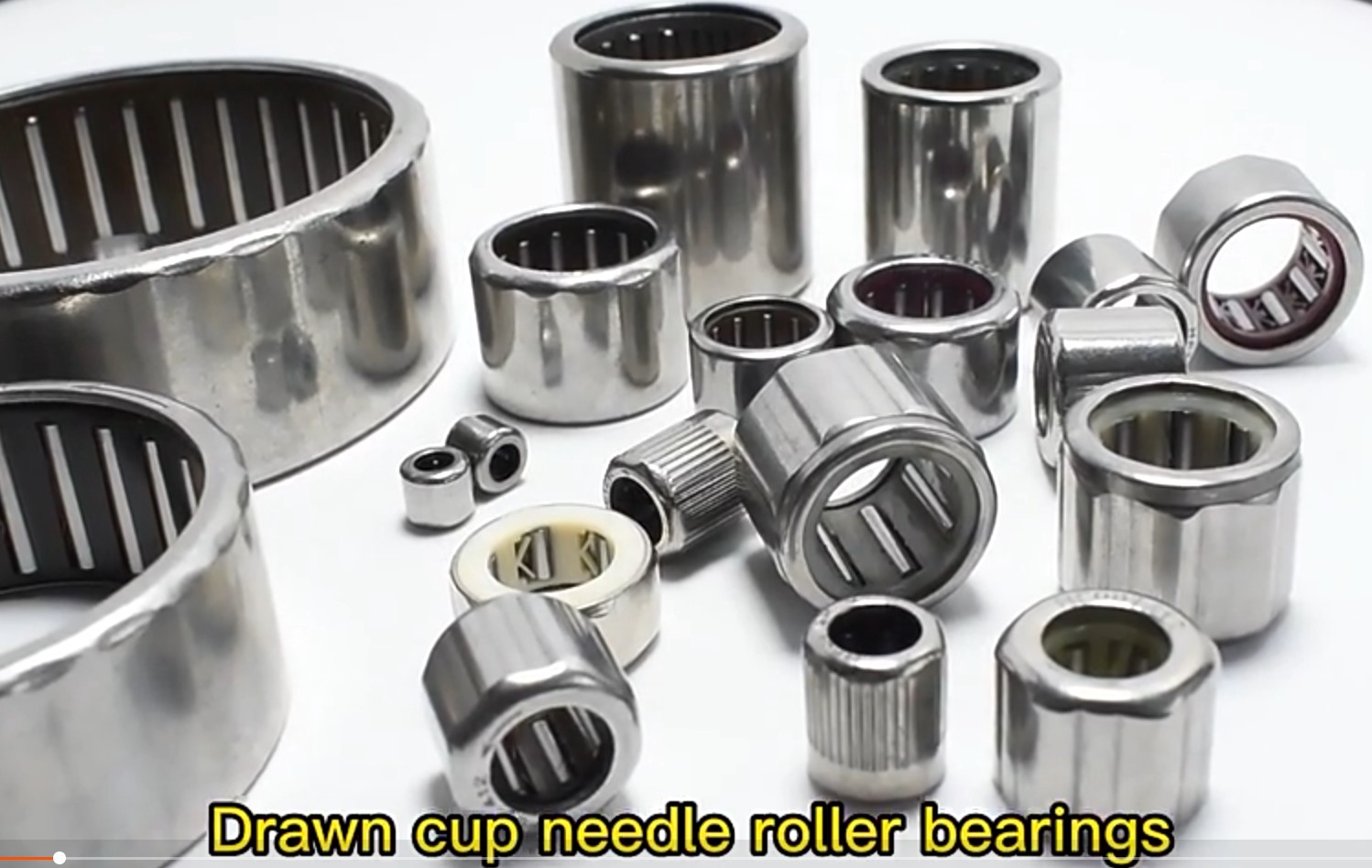 Product Name

1/4x7/16x1/2 RC040708 One Way Needle Bearing Clutch Bearing HFZ-040708

Brand

Neutral/ No brand

Model No

RC040708

Sizes(mm)

1/4x7/16x1/2

Material

Carbon steel rings with chrome steel needles

Sealed Type

Open

Precision

P0, P6/ ABEC-1, ABEC-3

Used

1/4x7/16x1/2 RC040708 One Way Needle Bearing Clutch Bearing HFZ-040708, use for all kinds of rolling spplication,

Transmissions, transfer cases, engines, valve trains, steering and breaking system, axle supports,

outboard engines, power tools, copiers, fax machines, paper moving equipment and appliances...

Packing

10pcs/tube+ carton

Shipping Method

By Air, Sea, Train, Truck, or other DDP Service
1/4x7/16x1/2 RC040708 One Way Needle Bearing Clutch Bearing HFZ-040708
RC040708 One Way Needle Bearing Clutch Bearing HFZ-040708, Small Needle Clutch Bearings inner bore 1/4 inch, length 7/16 inch, thickness 1/2inch, Inner diam. 6.35 mm, Outer diam. 11.11 mm, Width 12.7 mm. it made of carbon steel rings with chrome steel needles , this list OWC612GXLZwidely use for rolling systems, all kinds of Transmissions, transfer cases, engines, valve trains, steering and breaking system, axle supports, outboard engines, power tools, copiers, fax machines, paper moving equipment and appliances...This RC040708 drawn cup roller clutch with a plastic cage transmits torque between the shaft and housing in one direction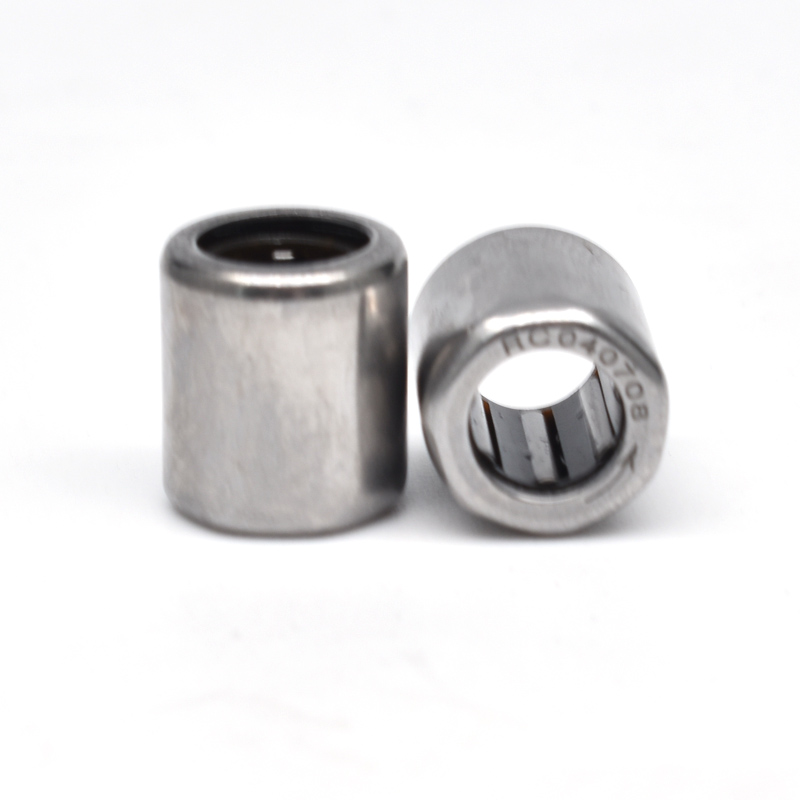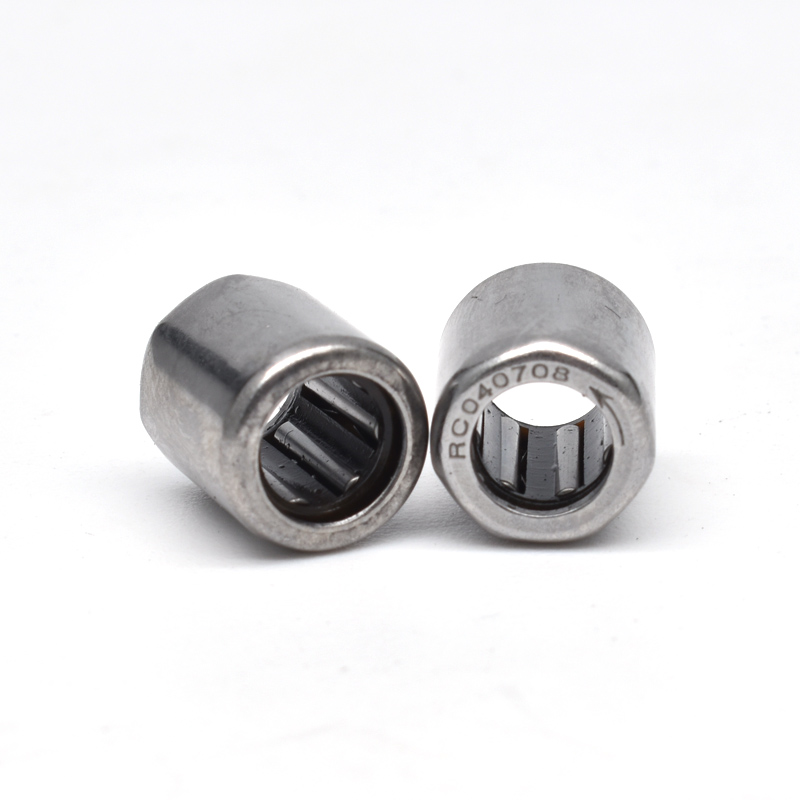 Drawn cup needle roller bearings are typically used in applications where the housing bore cannot be used as a raceway for a needle roller and cage assembly, but where a very compact and economical bearing arrangement is required. Owing to their large number of rollers, the bearings have a high load carrying capacity and stiffness.
High radial load carrying capacity, High stiffness, Very low cross-sectional height. Drawn cup needle roller bearings support radial loads and reduce friction between rotating components,with a drawn outer shell serving as a raceway for the rollers. The low cross section of drawn cup bearing provides high load‐carrying capacity with minimum required space. Drawn cup bearings are easily installed with a press fit in the housing.
HF-KFR series one way needle bearing with outer ring knurled model from HF0308KFR, HF0406KFR, HF0409KFR,HF0612KFR,HF0812KFR,HF1012KFR,HF1216KFR,HF1416KFR,HF1616KFR,HF1816KFR,HF2016KFR,HF2520KFR....

HF series one way needle bearing model from HF0406, HF0409,HF0612,HF0812,HF1012,HF1216,HF1416,HF1616,HF1816,HF2016,HF2520,HF3020,HF3520,HF3530..
HK series one way needle bearing HK0306,HK0408,HK0509,HK0608,HK0609,HK0709,HK0808,HK0810,HK0908,HK0910,HK0912,HK1010,HK1012,HK1015,HK1210,HK1212,HK1312,HK1412,HK1512,HK1516,HK1516,HK1612,HK1616,HK1712,HK1812,
HK1816,HK2010,HK2012,HK2016,HK2020,HK2210,HK2212,HK2216,HK2220,HK2512,HK2516,HK2520,HK2526,HK2816,HK2820...
TYPES: Caged Type ‐ HK/BK/SCE/BCE, Full Complement Type ‐ F/FH/MF/MFH/B/BH/M‐1/MH‐1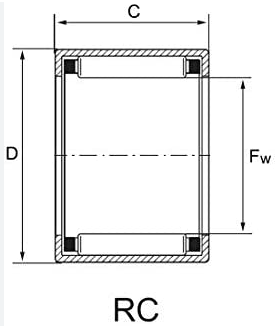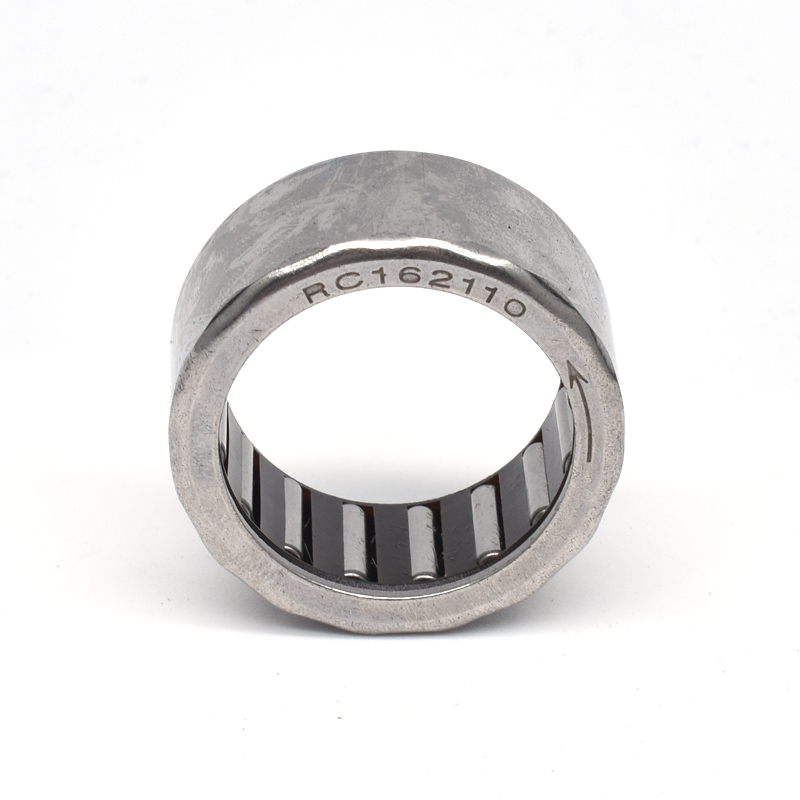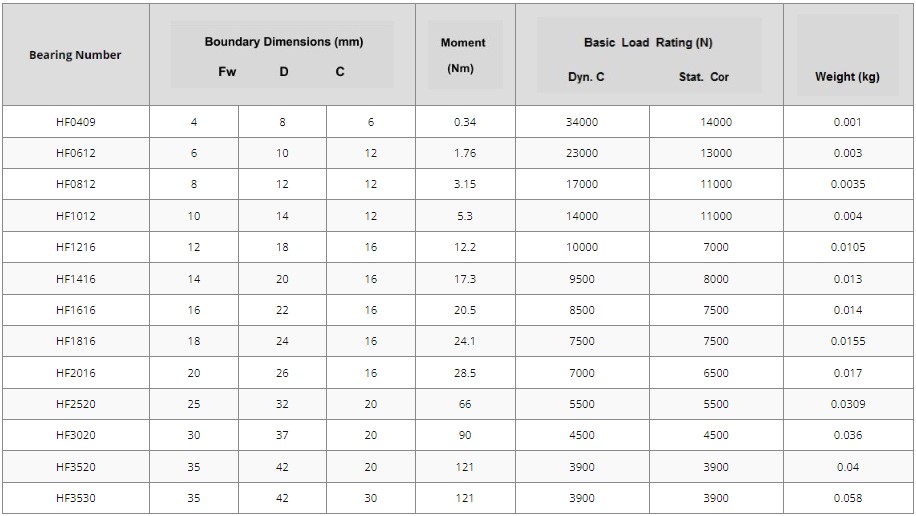 Needle bearings have a large surface area that is in contact with the bearing outer surfaces compared to ball bearings. Additionally there is less added clearance (difference between the diameter of the shaft and the diameter of the bearing) so they are much more compact. The typical structure consists of a needle cage which orients and contains the needle rollers, the needle rollers themselves, and an outer race (sometimes the housing itself).
Radial needle bearings are cylindrical and use rollers parallel to the axis of the shaft. Thrust needle bearings are flat and use a radial pattern of needles.
APPLICATION:
Transmissions, transfer cases, engines, valve trains, steering and breaking system, axle supports, outboard engines, power tools, copiers, fax machines, paper moving equipment and appliances.
Needle roller bearing is a bearing which uses small cylindrical rollers.The difference between a needle roller bearing and roller bearing is the ratio of diameter and length of their rollers, when the ratio of the diameter and the length of roller of a roller bearing is between the interval of 0.1 to 0.4, that roller bearing is called a needle roller bearing. They are used to reduce the friction of a rotating surface.